A BRIEF ACCOUNT ON RADIO IN SRI LANKA (CEYLON ) – Part 1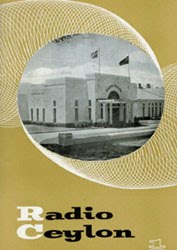 Inaugaration
In the colonial time,as in other countries, in Ceylon too,radio broadcast was introduced based on the BBC model. In Cylon , the first experimental broadcast was started on 22nd February 1924 at the building of Young men's christian association ( YMCA ).After a few months of experiments ,on 27th June1924 , the radio broadcast was inaugurated in Ceylon by the then Governer Sir William Henry Manning.However there is a strong opinion that it was inaugurated on 1925 Dec.16th,by the then Governer Sir Hugh Clifford.The Post Master General in his report of 1924 was very definite on the fact the inauguration was done in 1924.Even though, the then Radio Ceylon and now SLBC still goes on the fact that their Birthday is on 25th of December 1925.Accordingly , SLBC celebrates it's 85th birthday ,this year-2009.
Under government department
Broadcasting in Ceylon for the first time it is said to be commenced under a government department on the 1st October 1949 and was named – RADIO CEYLON.It was headeed by Mr. John Lapson who came from BBC and he was designated as Director General .Mr.Lampson who introduced some sweeping changes in Ceylon braodcasting, relinquished his duties on 15th August 1952.Mr.M.J.Perera of the Ceylon civil servise who joined Radio Ceylon on 18th April 1952, took over from Mr.Lmpson, making the first Ceylonese director-general of broadcasting.
Some distinguished programmes at the early stage
1."1949-Buddhi mandalaya"- a very popular programme based on the BBC's-"Brain trust".
2."Yauwana samajaya"- originaly moderated by Proffesor E.W.Sarachchandra.
3."Pansiya panas jatakaya".
4."Guvan viduli geetha nataka"-the first of the series was 'Manohari' written by Chandraratna Manawasinha.
5."Shastriya sangrahaya" ( the classical hour ). (It should be also noted that Mr.M.J. Perera in his time has done towards the betterment of oriental music over the air waves.His endevour was started in 1953 by introducing a special recording session of nearly 200 Sinhala light songs. 38 singers participated.)
Commercial broadcasting–During the Lampson era,a special attention was paid on earning revenue through commercial broadcasts.Thus the Commercial service was inaugurated on 30th September 1950 and it was headed by Mr.Clifford R. Dodd as the Director. He was an experienced officer who engaged in commercial radio , in his native country , Australia.
This is Mr.Dodd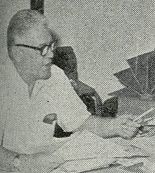 Rediffusion
In 1950 , a private company under the license of Broadcasting authourity , started it's Re-diffusion of Radio Ceylon programmes.It was a wired sevice and it's first customer was connected on April 1951. However the company was closed down few years later.
War era-1942 & after
Radio Ceylon was compelled to vacate its Torrington square premises in September 1942 for the occupation of the Royal Air Force.It was shifted to a residential bungalow in Cotta rd. Borella – The Bower House.After the war ,the Cotta rd.premises needed to be vacated in the view of having a newly highly specialised studio & office complex.Plans were drawn to house Radio Ceylon at Torrington Square again , in a newly built building complexIt was accomploshed in 1949 .By 15th August 1950 , the studio complex was even braodened with six studios , ten announcer studios and approximately 3000 sq.ft. of office space.
Corporation
On 31stjuly 1965 , the government appointed a comission of enquiry to enquire on broadcasting of Ceylon , headed by Mr.Herbert Hullugalle. The main recomendation of the commission was for the establishment of a broadcasting corporation . It was approved by the cabinet on 16th September 1966.The second birthday of broadcasting in Ceylon was marked thus , on 5th January 1967. On that day Radio Ceylon became a public corporation.The Prime Minister Mr.Dudley Senanayakka opened the newly established – Ceylon Broadcasting Corporation.The first board of Directors of CBC comprised of – MR.NevilleJayaweera (CCS), Mr.A.L.M.Hashim , Mr.Dharmasiri Kuruppu , Mr. K.A.G. Perera , and Mr. devar Surya Sena . After the first board meeting it was decided unanimously to appoint the chairman , Mr.Jayaweera , to the post of Director General.
Some of the distinguished broadcasters in Sri Lanka(Please note that this list is NOT in the order of seniority)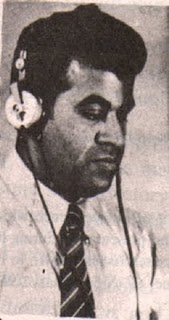 D.M.Colambage* – The first sinhala announcer, recruited by Radio Ceylon."Kolambin Katakarami" was the station identity at that time. Born on 4.5.1909. Death -23.11.1987.
---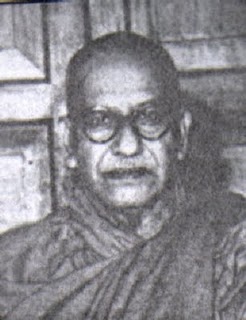 Ven.Palane Sri Vajiragnana Thero* – The first to deliver a bana (sermon) in Sinhala, over radio.
---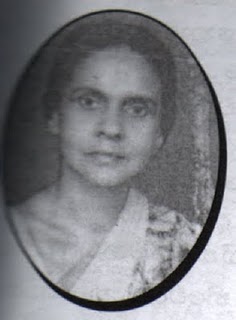 Prabha Ranatunga – The first Sinhala lady announcer recruited by Radio Ceylon .
---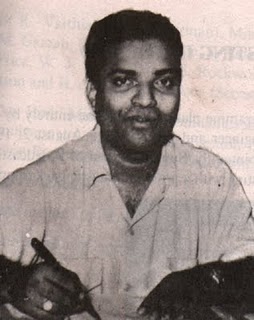 Hevis Guruge * – Another pioneer broadcaster at the early stage who Joined as a relief announcer.He ended up as director general & chairman. Born on 23.3.1923, Mr.Guruge was assasinated on 23.7.1989 , by an unknown gun-man.
---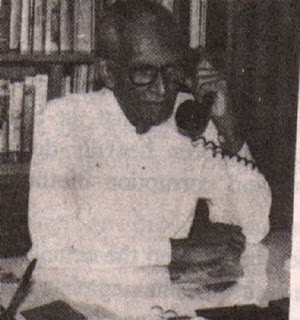 Livy.R.Wijemanne * – A veteran English broadcaster who became the director of commercial service. He ended up as , chairman.
---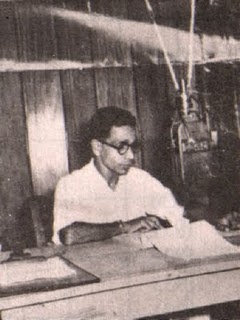 M.D.Gunapala*  –  A Sinhala announcer at the early stage.
---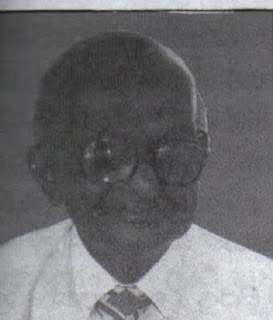 Ananda Sarath Wimalaweera* – A very senior announcer ,news reader , controller, commentator and the director of central-operations.He was also a famous lyricist.
---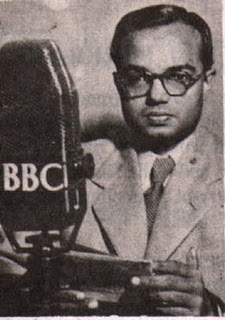 M.J.Perera* – The first (Ceylonese) director-general of Radio Ceylon. A senior member of Ceylon Civil Service.He was also the first chairman of 'Rupavahini
Corporation.
---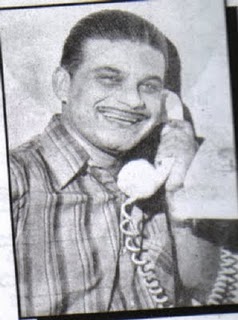 Karunaratna Abeyseksera * –  Another sinhala announcer who was at his peak of popularity.A well famed sinhala lyricist.Died on 20th April 1983.
---

Vernon Corea* –  A veteran english broadcaster in the commercial service.
---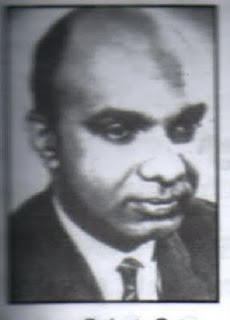 Nevil Jayaweera – The first chairman and director general of Ceylon broadcasting Corporation.A senior member of Ceylon Civil Service.
---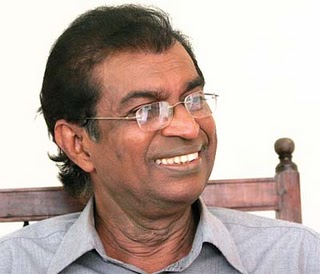 Palita Perera – A senior broadcaster , announcer , producer , director of Sinhala service.The most veteran cricket commentator(sinhala) on radio and television. It is widely believed that Palitha is Sri Lanka's first radio cricket commentator in Sinhala.However his name will be remembered by the local crickrt lovers for his role in popularising cricket among the local masses through his charming cricket commentaries aired over the radio in the Sinhala language since 1963. And, when the live TV coverage began in Sri Lanka for the first time in1982 on RUPAVAHINI , with the tour of Keith Fletcher's England for the Sri Lnaka's inaugural Test Palitha was among the first set of local commentators as well.Completing over 45 years of cricket commentating, the SLBC , on the 30th September 2009, felicitated its faithful member of the staff under the auspices of ARJUNA RANATUNGE World Cup winning Captain, Sports and Public Recreation Minister Gamini Lokuge, Media Minister Anura Priyadharshana Yapa and the SLBC Chairman Hudson Samarasinghe.Palitha last year , 2008, pened his first book titled ' PALITHA SAMAGA SAJEEWA LESIN " ( Live with Palitha Perera ) trying to chronicle the local broadcasting history in last half century.
---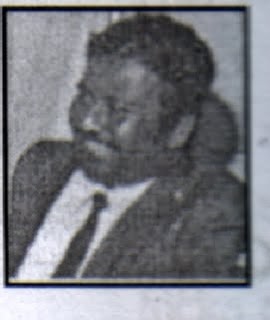 Sudharman de Silva* – A senior most announcer,organizer,controller and commentator.
---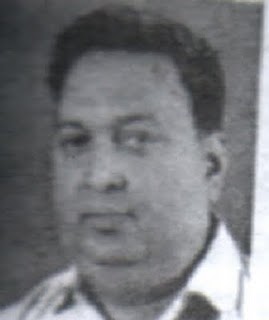 Cyril Rajapakse* – One of the most senior announcers,controller and an established news reader.
---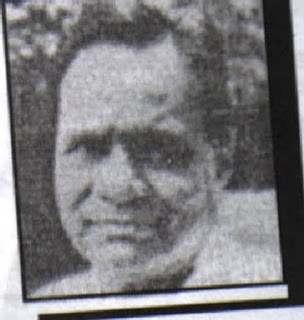 Ariyadasa Pieris – A very senior announcer of sinhala commercial service.
---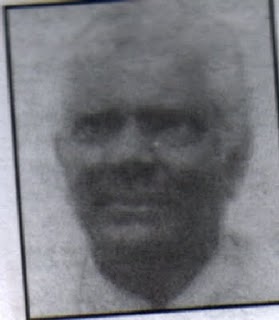 Premasara Epasinha – A senior cricket commentator.
---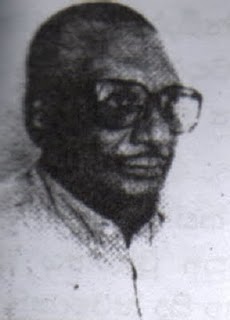 Lalit S.Maitripala* – A very senior announcer of sinhala commercial service and controller.He was also in the post of chairman of SLBC.A famous lyricist and a poet.
---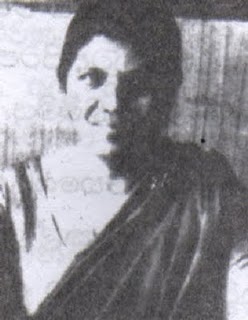 Nanda Jayamanne – A most senior announcer and controller.
---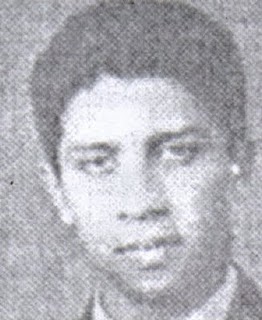 Amarabandu Rupasinha* – One of the senior announcers and a veteran news reader.
---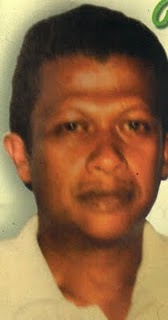 Premakirthi de Alwis * – The most popular announcer, commentator,news reader , a well known lyricist.He was assasinated on 31st july 1989 by an unknown gun-man.
---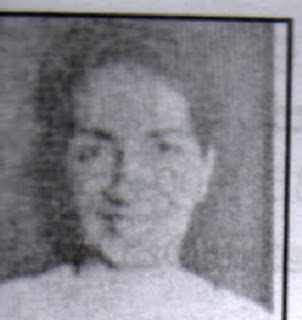 Daya de alwis – An annoncer in the commercial service and a presentor of womens programmes.A lyricist.
---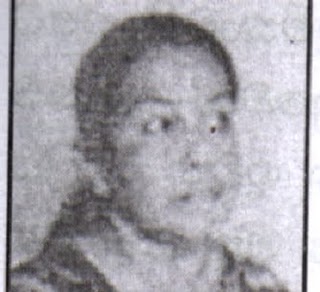 Ratna Lanka Abeywickrema – An announcer in the commercial service and a presentor of womens programmes.A lyricist.
---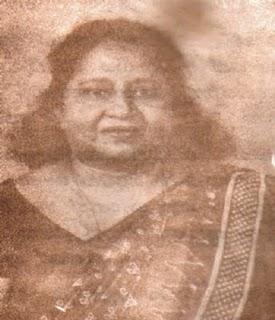 Chandra Vimon* – A senior announcer in the commercial service and a presntor of womens programmes.A very attractive voice in commercial advertising. She died in the year of 1995.
---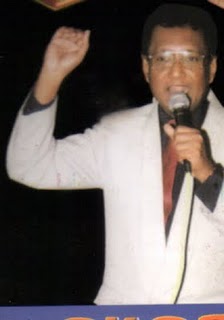 Dharmasri Wickremasinha – One of the most popular announcers , news reader , and a stage presentor.Also a film producer , a writer and a lyricist.
---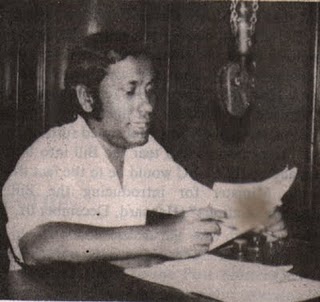 Tissa Jayawardena * – A veteran news reader and a commentator.
---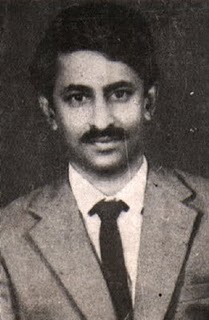 Nandana Karunanayakka* – Director of listners research unit of SLBC. He sreved also as director-general for a short period. His sudden death occured in the early part of 2000.
---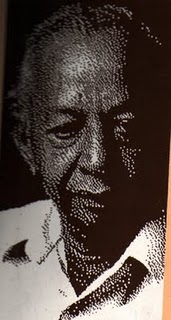 Madawala S.Ratnayaka* – A programme producer,organizer,a well known lyricist and a novelist.
---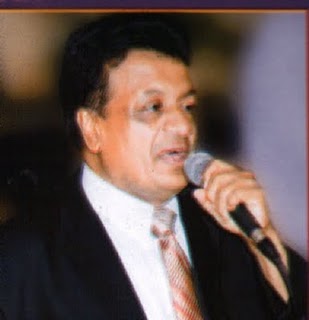 Hudson Samarasinghe – A senior broadcaster, commentator a lyricist and the chairman of SLBC at present.
---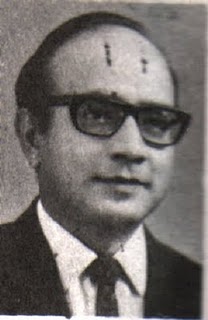 Ridgeway Tillekeratne* – A chairman and director-general of SLBC and also served as the secretary for the ministry of information.A senior member of the Ceylon Civil Service. Born on 14th August 1931 he died on 19th August 1981.
---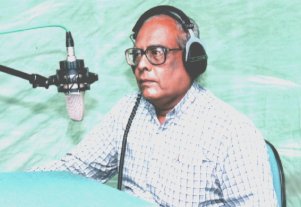 Asoka Tillekeratne – An announcer,producer,organizer,controller of SLBC and Manager of programmes at Lakhanda Radio.Also a narrator in television media. (Author of this Article)
---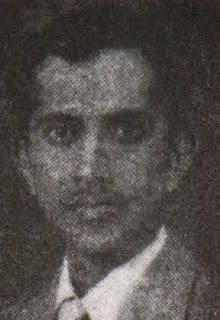 H.M.Gunasekera* – A very senior and veteran broadcaster. Latter part of the 1970s he held the post of Director -Sinhala Service.
---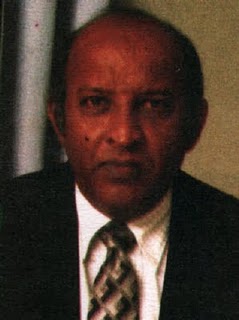 Kusumachandra Arangala – Joined SLBC in 1969 as a news assistant and later promoted to News Editor. In 1996 he was released to newly established Lak Handa Radio as Manager News. He was appointed as Deputy General Manger – ITN in 2004. Arangala retired from the service in 2007 .
---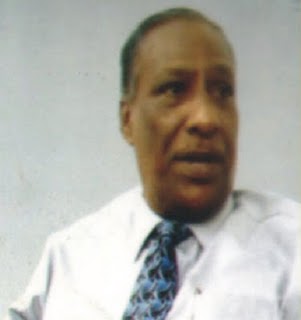 Newton Gunaratna – Joined SLBC in 1960's as a relief announcer and later promoted to the post of permanent announcer. During his career he has worked as an Organizer, Controller, Director. In 1994 he became the Deputy Director General – Programmes and pioneered the Lak Handa Radio. Then he was appointed as Chairman -ITN and Lak Handa. At present he is the Sri Lanka Ambassador to Myanmar.
---
Chandana Tillekereatne – Joined SLBC in 1984 as a relief announcer and 4 years after , became a permanent Announcer. Then in 1996 he was released to Lak Handa as Manager – Programmes . In 1998 he left Lak Handa to join Private Media.He came back to Lak Handa as DGM in 2001 , held the post till 2003 and left again to Private Media. At present Chandana is CEO of 'Sath FM'.
---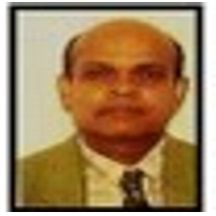 Amara Gunasekera – Joined SLBC in 1975 as a relief announcer and became permanent in 1979 .While he was in his career Amara was very keen and creative in presenting Radio progreammes. He has an unique voice at the microphone. Amara was also a prominent TV presenter in Sri Lanka . At present he is in France doing well . In France , First Sinhalese Radio progrmme "Seri Sara" became under his production through Radio Vallée FM, & 2005-2006 production of "Iridha Sangrahaya" through Dan Ceylon (now Dan Lanka)TV.Still Amara is on the most of the Sri Lankan cultural & religios Occasions as a presentator in France.
---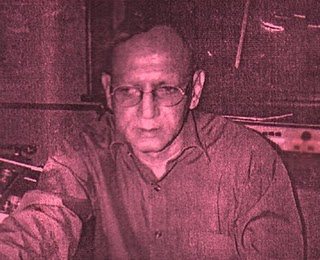 Mahinda Algama – A veteran broadcaster , producer and lyricist in Sri Lanka.He joined SLBC about 3 decades ago. In proramme production , Mahinda specialized on children's programmes and radio drama.'Rukattana mala mudune', 'Chandra madulu yata', 'Raan kurulla', 'Lmandune', 'Ridi bubulu val', 'Jeewitaya nawatila' are a few to be mentioned, among a vast number of songs he has into his credit.
Please note-who are marked * are no more with us
---
PUBLICATIONS
Starting from 1920s a monthly pamphlet which contained details of radio programmes to be broadcast during the month was sent to all license-holders – free of charge.From 1951 onwards it was sold at 25 cents.In April 1953 for the first time , a new publication named " tharangani " was published in the view of reproducing radio talks,short stories,poetry,dramas etc which was broadcast
over the sinhala service.It was the brain-child of Mr.M.J.Perera (DG)and was welcomed and greatly appreciated by the public. The earlier pamphlet of radio programmes which was up graded as a magazine named "Radio Times" was also well appreciated by the listeners.
Notes :-
1.After Ceylon changed her name as "Sri Lanka"under thenew constitution in 1972 , Ceylon Broadcasting Corporation (CBC) too was identified as "Sri Lanka Broadcasting Corporation" (SLBC).
2.Television in Sri Lanka- The first television transmission was commenced on 14th April 1971 by the 'Independent television network (ITN) on a small scale project of a private venture.ITN was the brain-child of Mr.Shan Wickremasinghe . After few months ITN became a government owned business undertaking (GOBU) on 5th June 1979.
3.Sri Lanka Television Corporation (Rupavahini) -SLRC , also known as 'Jatika Rupavahini' was created by an act of parliament , SLRC Act no: 6 of 1982.
SLRC covers island-wide.
Article Writer: Asoka Tillekeratne